COVID-19
---
The COVID-19 status is changing rapidly. The information contained herein is provided by the Illinois Asphalt Pavement Association ("IAPA") to IAPA members and nonmembers.  While  IAPA makes every effort to present accurate and reliable information on this Internet site, IAPA does not endorse, approve, or certify such information, nor does it guarantee the accuracy, completeness, efficacy, timeliness, or correct sequencing of such information.  Use of such information is voluntary, and reliance on it should only be undertaken after an independent review of its accuracy, completeness, efficacy and timeliness.  Reference herein to any specific commercial product, process, or service by trade name, trademark, service mark, manufacturer or otherwise does not constitute or imply endorsement, recommendation, or favoring by IAPA.
Resources
Illinois Highway Construction Best Practices Guide
COVID-19 Emergency Response Plan - Updated April 14, 2020
CISC Recommendations: COVID-19 Exposure Prevention, Preparedness, and Response Plan for Construction
Illinois Department of Public Health 
National Asphalt Pavement Association
Center for Disease Control and Prevention
COVID-19 Emergency Response Preparedness Plan Webinar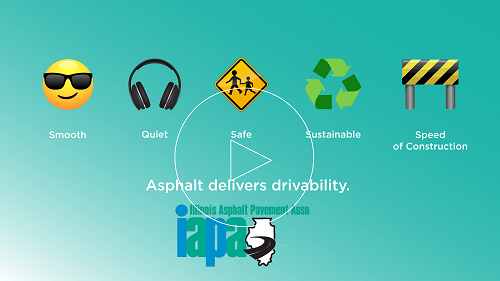 COVID-19 Safety for the Asphalt Pavement Industry
The National Asphalt Pavement Association has released an easy-to-follow video tutorial that shows what road construction workers can do to prevent the transmission of COVID-19 (credit: CRH Americas Materials).